Welcome Back, fancy boys and fancy girls. Today, we are going to look at the AFC North, the rusted, Marlboro smelling, Foreigner blaring El Camino of the NFL. They may have gotten rid of Vonteze Burfict, but his spirit of dirty play lives on through every team in this division.
Of course, the story of the North is the (premature?) ascension to Super Bowl status by the Cleveland Browns. Meanwhile, Lamar Jackson is trying to unteach the forward pass in Baltimore, the Steelers are getting rid of star players faster than comrade Matt Drufke is losing right wing friends, and the Bengals just suck. Lets jump in!
Team: Cleveland Browns
2018 Record: 7-8-1
My 2019 Predicted Record: 11-5
Preseason Power Ranking: 8
2019 Strength of Schedule: 23rd Hardest Schedule
What a strange world world we are embarking on. The Browns are the most bet on team to win the Super Bowl this year. That doesn't mean they are the favorite, but it does mean that they are the team most people want to put their money on so they can say they won a hundred bucks in February.
The hype is undeniable on this team currently, and with good reason. Baker Mayfield looks every bit the franchise quarterback that Cleveland thought they were drafting last year. Nick Chubb proved more than capable at running back. David Njoku showed signs of brilliance at tight end. Jarvis Landry, their big free agent signing last year, moves into his more natural position as a number two receiver. Oh, and Odell Beckham, one of the most exciting players in football, is here.
There aren't enough skill position players on an average defense to slow these guys down. On defense, they have "somehow underrated for being the top pick in the draft" Myles Garrett wrecking lives on the defensive line. Denzel Ward is a GUY in the secondary. It's easy to see where the hype is coming from. That said…
I think it's in bad practice to bring in a coach full time because he was good when there was no pressure on him coaching a few games on an interim basis the year before. Freddy Kitchens might be a nice guy, but he talks to the media like he chews on drywall in private. Can he handle the pressure of running an NFL team over an entire season? Only time will tell. I feel more confident about him than any of the teams that went ahead and dangled off the Bill Belichick coaching tree, but there is still some reason for concern.
Is This Team Better Than Last Year: Odell Beckham makes 31 NFL teams better. Only the Giants get worse, and maybe that wasn't the Odell problem that they claimed it to be.
Is This Team a Super Bowl Contender: The hype train is completely out of control, and I look forward to this team losing by 45 points to the Patriots in the second round of the playoffs. For now, though, this team is a contender.
Fantasy Player You Should Be Drafting: David Njoku is going in the 6th-8th round in most leagues. He has "3rd best tight end in the NFL" potential this year.
Fantasy Player You Should Avoid Like the Plague: Antonio Callaway. Honestly, just throwing a name out there. This is going to be an offensive that is going to feed a lot of fantasy players.
If This Team Was a Song: Stranger Than Paradise-Sleeze Beez. There is nothing stranger than talking about the Browns in such a way that leads you to believe they will be good.
Team: Baltimore Ravens
2018 Record: 10-6
My 2019 Predicted Record: 9-7
Preseason Power Ranking: 10
2019 Strength of Schedule: 19th Hardest Schedule
Every game for this team should be narrated by John Facenda, the voice of the old NFL Films videos. That's what this team is, a complete throwback to when games ended 14-10, the motto was "3 yards and a pile of dirt," and you only passed if you had to…or played on the Chargers.
The team completely reinvented itself after they sent Joe Flacco to be a sad pissboy on the bench. And by reinvent themselves, I mean they literally reanimated the corpse of Knute Rockne, named him offensive coordinator, and ran the ball 45 times per game. That's not hyperbole. They were actually running the ball that much. It all worked out really well for them, you know, until the playoffs, when the Chargers were immediately able to neutralize the running game, forcing the Ravens to pass, which they were woefully ill equipped to handle.
There is hope that Lamar Jackson can progress as a quarterback this season. They also brought in Mark Ingram bolster the running game. This is essentially the most bruising team in the NFL since the early 90's Steelers teams that had guys like Merrill Hoge and Craig "Ironhead" Heyward.
Is This Team Better Than Last Year: Almost impossible to tell
Is This Team a Super Bowl Contender: Not unless Lamar Jackson figures out the concept of the forward pass.
Fantasy Player You Should Be Drafting: Gus Edwards. Like, it's actually kind of inexplicable that he isn't getting drafted in a lot of leagues. He is gonna get 200 carries this season.
Fantasy Player You Should Avoid Like the Plague: Lamar Jackson. People who draft Jackson are the same people who drafted Tebow. If you want a fantasy quarterback that gets a ton of rushing yards, draft Josh Allen of the Bills. At least he isn't afraid to throw a pass 60 yards.
If This Team Was a Song: Let It Dive by And They Will Know Us By The Trail of the Dead-Because they will be running a fair share of dive plays, and also because they are going to bruise and crush and leave players in their wake, in the traditional Ravens way.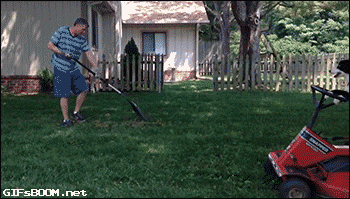 Team: Pittsburgh Steelers
2018 Record: 9-6-1
My 2019 Predicted Record: 7-9
Preseason Power Ranking: 20
2019 Strength of Schedule: 19th Hardest Schedule
I'm honestly kind of sick of having faith in this team figuring out a way into winning the division every year. As football evolves, the Steelers exist in a form of stasis, distinctly happy with making their Joe Paterno apologizin' fans drunk and cheerful while they sit in negative 10 degree weather, spilling Steel City beer down their gullets before unhinging their jaws like snakes to eat an entire Primanti Brothers sandwiches before going back to conversating about how Franco Harris was "one of the good ones."
As you know by now, the team got rid of both Antonio Brown and Leveon Bell in the offseason while continuing their Cal Ripken-like streak of not finding a competent replacement for Ben Roethlisberger, who is entering his 16th year in the NFL, along with his 20th season of being a professional creep.
This team will probably find a way to win 10 games, because they always do, like Art Rooney made a deal with the devil at the crossroads, but the devil was actually just Al Davis in disguise, and he himself died before telling his awful secret.
Is This Team Better Than Last Year: You don't get better by jettisoning LeVeon Bell and Antonio Brown. That's not how this works.
Is This Team a Super Bowl Contender: Again, you don't get better by getting rid of two of the top players at their respective positions.
Fantasy Player You Should Be Drafting: JuJu Smith-Shuster. No matter what, Ben Roethlisberger is gonna try to throw 45 times a game, and it's been proven over and over in the past that he becomes dependent on one receiver and sticks with him. JuJu will be that guy this year to fill the void Antonio Brown leaves.
Fantasy Player You Should Avoid Like the Plague: Jaylen Samuels. He is getting drafted ahead of a lot of guys who are number one on the depth chart in the hopes that James Conner goes down with injury. He wasn't good enough to supplant Conner last year, and he's not good enough to do it this year.
If This Team Was a Song: God's Gonna Cut You Down by Johnny Cash-Eventually this team is gonna be cut down by the ravages of time, and need to be scattered, set on fire, and pushed out of the way to bring in a younger team.
Team: Cincinnati Bengals
2018 Record: 6-10
My 2019 Predicted Record: 4-12
Preseason Power Ranking: 29
2019 Strength of Schedule: 27th Hardest Schedule
The Bengals should thank the Titans for existing, otherwise Cincinnati would be the least inspiring team to watch in the NFL. Their only real star is out with an injury, and will come back and get hurt again trying to throw this flea ridden dog bed of a team on his back. Dollar General laxatives inspire more confidence than this roster.
Andy Dalton is still around and will be forever because he plays just above the quarterback version of the Mendoza line. The fact that he is one degree above replacement level means he will have a job forever. His face should be a picture next to the definition of mediocrity. He is a bare bones Toyota Corolla. Nobody is really happy to have one. There are much nicer cars they would rather be driving, but the Corolla provides just enough to provide baseline transportation.
The rest of this team is also pretty damn beige. Literally to the point where I don't feel like writing anything else about them.
Is This Team Better Than Last Year: Is having Legionnaires Disease better than having a gangrenous leg removed?
Is This Team a Super Bowl Contender: Remember on the Simpsons, when they were showing a video in Lisa's class, and they were talking about how you weigh less on the moon? And then they cut to a fat kid eating a piece of cake, and the narrator says "Slow down fatty, we're not on the moon yet?"
Yea, that was hilarious. This team sucks, though.
Fantasy Player You Should Be Drafting: Is Tyler Eifert healthy? Might as well draft him and enjoy til he gets hurt again in a few weeks.
Fantasy Player You Should Avoid Like the Plague: Tyler Boyd. Anytime there is a large group of people going, "Well, Receiver A went down, so that means Receiver B is going to get all of his passes" then you should run away from that group and avoid that situation all together. This fact is doubly true when the quarterback throwing the ball is nicknamed "The Red Rocket."
If This Team Was a Song: Nothing Compares 2 U by Prince. Not for any reason other than that is the song I'm currently listening to, and I hate the concept of putting any more thought into this team.